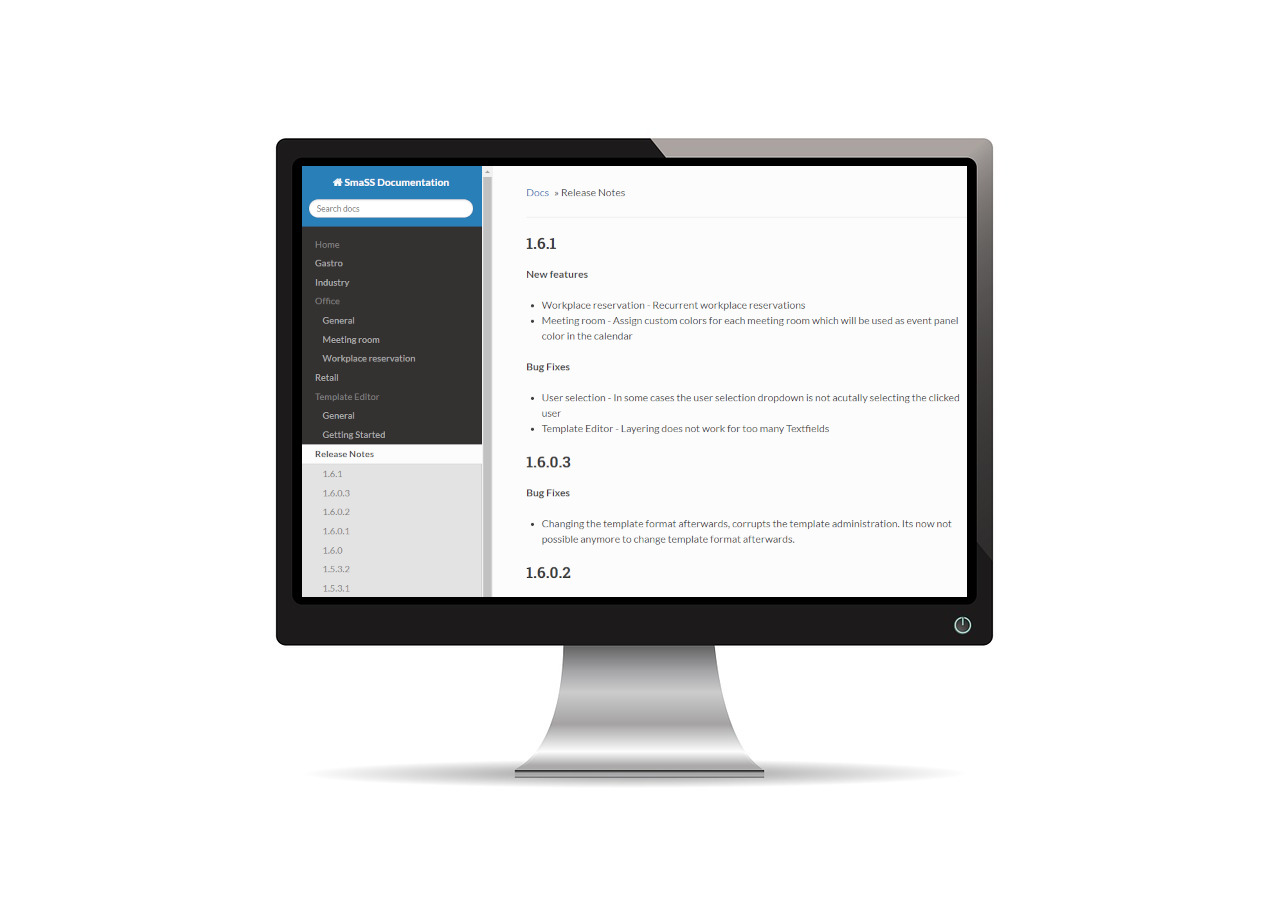 we can tell you, that our SmaSS online documentation has finally arrived to the Web. The documentation is still in progress, but as our customer and partner, you already have access using our SmaSS portal. Have fun!
Workplace reservation and office visualization
With version 1.6.x we are introducing a new feature which brings your office building into the virtual world of SmaSS. Use this feature to keep the big picture and efficiently manage your office occupancy!
We will give you a deeper introduction in the upcoming weeks. Subscribe to our newsletter and we will keep you updated with more great stuff about SmaSS and future development.